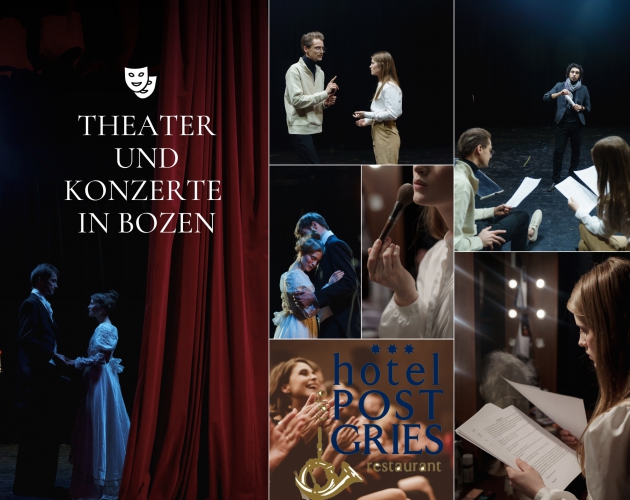 Theatres and concerts
In Bolzano, a city located in the Italian region of South Tyrol, there are several important theaters and concert halls.
Depending on the season, there are various activities, mainly including:
Teatro Comunale di Bolzano: Also known as Teatro Municipale, it is one of the city's most important theaters, hosting theatrical performances, operas, and concerts.
Auditorium Bolzano: This modern concert hall is a reference point for musical events of various genres, from classical music to jazz and contemporary music.
Teatro Cristallo: Another notable theater in Bolzano, Teatro Cristallo hosts theatrical and musical performances, including concerts and opera productions.
Sala Trapp: This concert hall is located in the heart of Bolzano's historic center and is a popular venue for concerts and musical performances of various types.
Castel Mareccio: This fascinating medieval castle occasionally hosts concerts and outdoor performances during the summer.
The city offers a variety of cultural events to cater to different audiences.
For all information regarding events, tickets, and schedules, we recommend visiting the respective websites directly.
Back to all events →